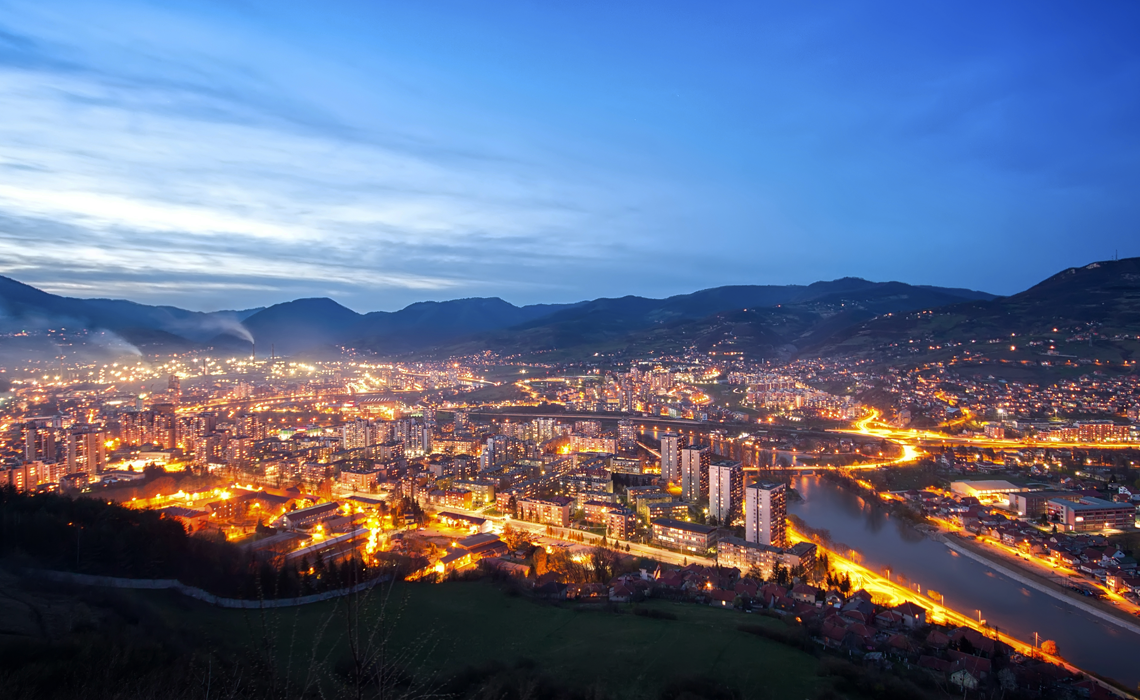 Zenica is the fourth-largest city in Bosnia and Herzegovina and is situated on the Bosna River.
The city joined EBRD Green Cities in September 2018, and is home to a large steel-manufacturing business. Local industry is a vital part of the economy, but it also creates environmental challenges for the city.

Zenica aspired to introduce best practices through the implementation and development of an effective green model that would help combat major air-quality issues. Through the adoption and completion of a GCAP, the city is now able to drive forward sustainable and significant environmental projects to aid in a greener future. The key actions identified as part of the GCAP include the renewal of Zenica's heat network infrastructure, expansion and replacement of the bus fleet with a transition towards low/zero emission buses, and new solid waste-handling infrastructure.

Zenica's GCAP is supported by the Government of Austria.