Description
Reducing the number of car trips is a way to alleviate traffic, with the aim of reducing pollution and greenhouse gas (GHG) emissions, freeing up space for pedestrians and cyclists, reducing journey times and increasing productivity. Trip reduction may be promoted through several measures, including: (i) car-sharing, which is the practice of renting a car from a prominent service provider and having ownership of the car for a limited time; (ii) car-pooling, in which a group of people travel together using their private vehicles, especially for commuting, taking the trips in turn; and (iii) ride-sharing, a car service in which a person uses a smartphone app to book a ride in a privately owned vehicle.[1] Some cities promote car-sharing services in the form of self-service cars, in a similar form to cycle-sharing schemes (for example, Share Now).
Car and ride-sharing schemes can help increase citizens' mobility. For example, women tend to make shorter and more types of trips than men do, and they travel with children more frequently. Shared transport helps women meet complex and diverse transport needs and enables them to reach previously inaccessible places or travel at night.[2]
However, safety and accessibility concerns are often raised. The personal safety concern is a significant barrier that limits women's participation as ride-sharing drivers and riders, as they face the potential threat of gender-based violence and harassment. Besides, car and ride-sharing may not be accessible to elderly and disabled people, due to limited digital access or insufficient wheelchair-accessible vehicles.
Car-sharing is not a predominantly public-centred policy, but public authority bodies can facilitate or provide incentives for car-sharing programmes and introduce regulations to ensure these programmes' safety and security. It can be seen as a phasing policy before the introduction of full congestion charging or pedestrianisation.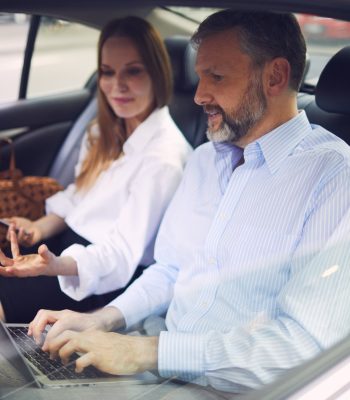 Resource implications and key requirements
Car-sharing can have a low administrative and technical burden and, although it could have an associated financial burden if incentives are offered to individuals or companies to operate, there are significant savings to be obtained through reducing the number of cars on the road. Congestion is estimated to cost the EU economy €100 billion annually, with a US study indicating that if car-sharing schemes were widely adopted vehicle numbers could be reduced by one-third in specific scenarios.[3]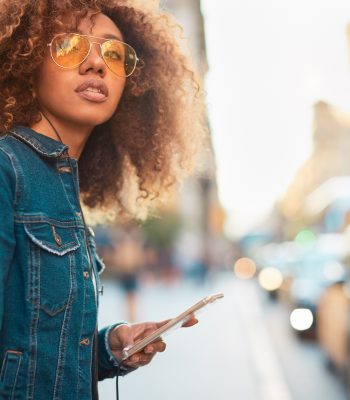 Potential private-sector participation
To develop and implement a successful car-sharing programme, local authorities must work with a wide mix of stakeholders, including regional transport authorities, regulatory bodies, businesses and multiple local government bodies. Local authorities may have to invest or require businesses to invest in online platforms to facilitate easy connection between users and vehicles. Self-service schemes are normally administrated by the private sector.
The private sector also plays a vital role in promoting more inclusive car-sharing and ride-sharing schemes. Anti-discrimination policies should be in place to reduce opportunities for unlawful discrimination, for example against riders with disabilities. Companies also need to have strong safety measures to protect both drivers and riders and enhance workforce diversity and close gender pay gaps. Safr, a women-focused ride-sharing app, was launched in Boston in 2017. This company adopts several safety and security precautions, including comprehensive background checks and safety training for drivers, a 24/7 real-time ride tracking centre, and an in-app SOS button. Drivers – most of whom are women – also get paid more than the industry standard.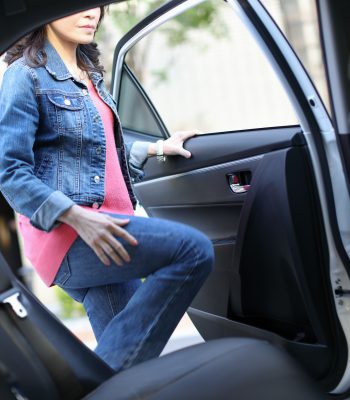 Implementation obstacles and solutions
The first barriers to car-sharing are the reluctance of potential users to adopt car-sharing services and a strong desire for car ownership and use. In order to overcome these barriers, it is important to generate awareness and change aspirations from single car ownership to the use of connected transport modes, through robust awareness campaigns and user behaviours.
There is a risk that car-sharing may have a limited impact on reducing car use in a city, and further infrastructure for cars may have to be provided that is specific to self-service sharing schemes. Moreover, the effect of ride-hailing apps on congestion is contested. They could reduce traffic by encouraging people to leave their cars at home, or they could increase the number of vehicles on the road if people switch away from public transport or forms of active mobility.
In the case of sharing schemes, it is also important to provide procedures for checking driving licences and to have appropriate insurance procedures in place to ensure safety, for women in particular.
A further challenge relates to private vehicle restrictions that pose a threat to car-sharing. Exemptions from such policies could be a solution to promote car-sharing.
It is difficult to generate a large user base to reach a certain operational scale for self-service car-sharing schemes and it has been found that competition from taxis that are competitively priced can reduce the use of car-sharing services.[4]  Paris is an example of a city with an electric scheme, Autolib, which closed in 2018 and offers some lessons to other cities. The service had to compete with a minicab service, suffered from poor maintenance by users and the vehicles became places of shelter for drug users. Due to decreasing use of the service the operating company went into debt.
Shared transport schemes may face resistance from the threatened traditional taxi industry. In the United States of America, ride-sharing initially only claimed an 8 per cent market share in 2014; four years later, it had commanded 70.5 per cent of the market, with taxis just accounting for 6 per cent. This can have adverse effects on taxi drivers' livelihoods, especially those who have already faced financial challenges.[5]  This can be mitigated by offering them skills training or access to entrepreneurship opportunities. A mixed regulatory mechanism that allows competition between ride-sharing and taxis can also be developed to fix the potential regulatory asymmetry.
In order to be successful, it is important that the operators of car-sharing schemes understand the context and regulation of the cities in which they plan to launch. DriveNow, an alternative car-sharing scheme, has seen significantly more uptake, with one million registered users across multiple cities.[6]  However, the firm has had to abandon business in Stockholm due to high congestion charges and parking costs.[7]
Ride-sharing apps such as Uber have encountered resistance from the public due to their employment practices, leading to bans on taxi and ridesharing apps in some countries and cities. Solutions to this issue can include labour law reforms for self-employed workers and the enactment of regulation on installing mandatory meters. Furthermore, such apps require a strong and reliable mobile network, with a reasonable cost for data use. Economies in the southern and eastern Mediterranean region have particularly weak data networks, with Jordan, Lebanon, Morocco and Tunisia all in the lowest third of countries globally for overall data speeds.[8]
Elsewhere, the Los Angeles Metro is working alongside car-sharing company Getaround to provide an affordable and "hassle-free" car-sharing service at more than 25 Metro transit park-and-ride lots.[9]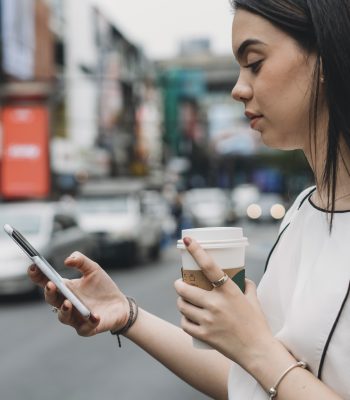 Comparison with other policy options
Car-sharing does not yield the same benefits of transitioning to active or public transport but can still be successful in reducing congestion and air pollution and can lessen the risk of low public acceptability that can be associated with car-free zones or congestion charging. Car-sharing is not intended to replace other traffic management policies but rather to complement them.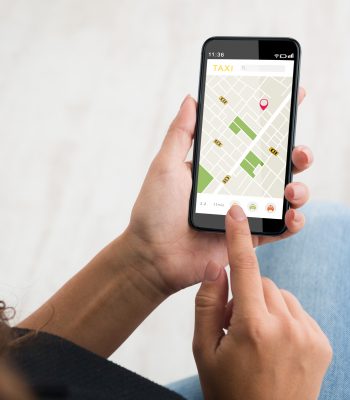 References
[1] L. Barber (2016), "Carsharing, carpooling, ridesharing…what's the difference?", 12 May 2016, Liftshare website.
[2] IFC (2018), "Driving Toward Equality: Women, Ride-Hailing, and the Sharing Economy".
[3] Transport and Environment (2017), "Does sharing cars really reduce car use?", June 2017, briefing note.
[4] ITDP (2015), "What's Stopping Carsharing? 4 Challenges Holding Emerging Markets Back", December 2015, Institute for Transportation and Development Policy.
[5] M. Goldstein (2018), "Dislocation And Its Discontents: Ride-Sharing's Impact On The Taxi Industry" June 2018, Forbes website.
[6] M. Holder (2018), "BMW takes full ownership of DriveNow carsharing scheme", March 2018, Business Green website.
[7] N. Rolander (2018), "BMW's DriveNow Car-Sharing Services Bite the Dust in Stockholm", July 2018, Bloomberg website.
[8] Opensignal (2017), "Global State of Mobile Networks (February 2017)", Opensignal website.
[9] Metro (2019), "Metro partners with Getaround to offer car sharing at 27 transit stations", metro.net website page, February 2019, The Source blog.