EBRD Green Cities: resilient solutions for cities of the future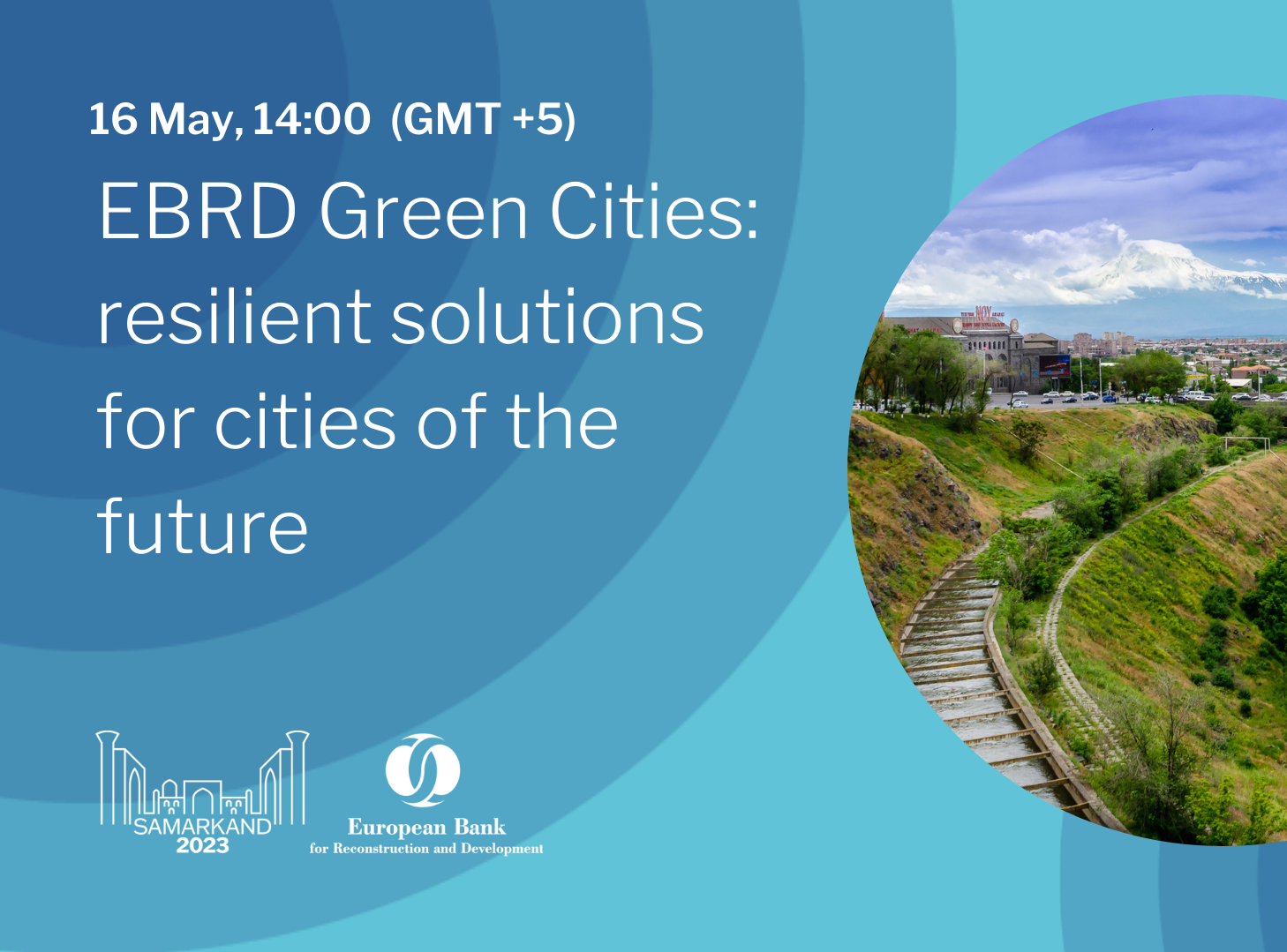 Date: Tuesday 16 May 2023
Time: 14:00 (GMT +5)
Watch online here: EBRD Green Cities: resilient solutions for cities of the future
Event room: Diamond (for Annual Meeting and Business Forum delegates in Samarkand)
With a growing number of Central Asian cities joining our EBRD Green Cities initiative, this event will showcase replicable and scalable examples of resilient infrastructure projects from Central Asia and the wider region. Panellists will also consider what more can be done to attract and mobilise the private sector to support resilient infrastructure projects and enhance regional collaboration. 


Demonstrating a keen interest in resilient, smart and green solutions, Central Asian cities are drawing on their age-old tradition of innovating. In so doing, they are leading the way in taking a joined-up approach to urban sustainability through a variety of financing instruments. 
Welcome
Nandita Parshad, Managing Director, Sustainable Infrastructure Group, EBRD
Speakers
Mr Erkinjon Turdimov, Governor of Samarkand Region, Uzbekistan
H.E. Dr Rania Al-Mashat, Minister of International Cooperation, Egypt
Thierry Déau, CEO of Meridiam
Mr Almaskhan Smatlayev, First Deputy Akim of East Kazakhstan Region, Kazakhstan
Catherine Workman, Partner, Pinsent Masons
Moderator
Lin O'Grady, Associate Director, Head of Green Cities, Sustainable Infrastructure Group, EBRD
Investing in Resilience
EBRD Annual Meeting & Business Forum
This year's Annual Meeting & Business Forum will focus on 'Investing in Resilience' – an approach that aims to ensure economic stability in times of crisis and promote sustainable economic growth.
The meeting will bring together policymakers, business leaders and experts to discuss practical strategies to create a more resilient global economy. It will also provide the EBRD with a chance to review its accomplishments over the past year and set out its plans for the future. By investing in resilience, the Bank is committed to supporting its clients and helping to build a stronger, more sustainable future.