Financing Africa's Urban Opportunity at Africa Climate Week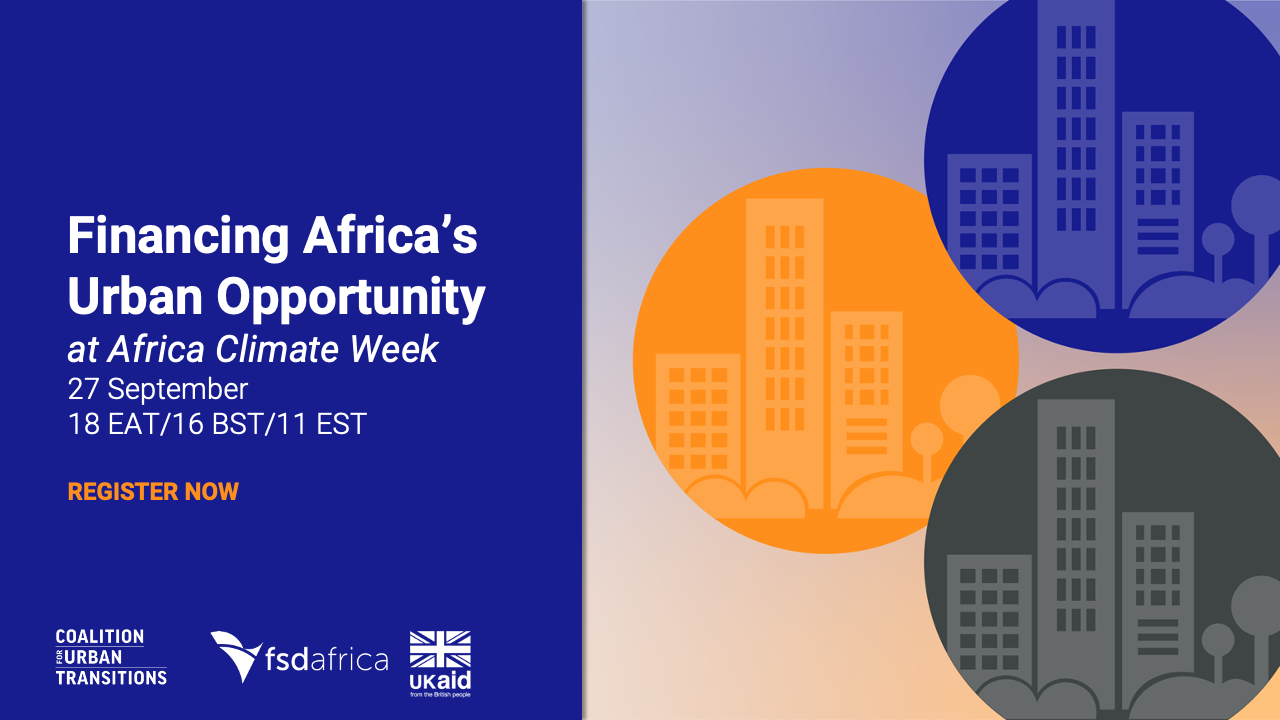 Date: 27 September 2021
Time: 11:00 AM - 12:30 PM EDT / 16:00 - 17:30 PM BST / 18:00 - 19:40 PM GMT+3
Register: Zoom
Lin O'Grady, Co-Lead of EBRD Green Cities joins an esteemed panel of speakers for the launch of the Financing Africa's Urban Opportunity report.
This session will focus on the financing gaps for city climate action, emphasising the great investment opportunities African cities provide. It will bring together national and sub-national government decisionmakers and high-profile climate and civil society leaders to explore and identify ways to implement the recommendations outlined in the report. The session will also consider how these groups can effectively coordinate to support and finance low-carbon and inclusive cities, while building capacity for such a transformation at the local level.
The Financing Africa's Urban Opportunity report addresses financing Africa's green urban transition; highlights urban opportunities; makes the economic case for sustainable urban infrastructure investment; and outlines financing solutions for low-carbon urban development applicable to the whole region.
Examples from South Africa, Ethiopia, and Kenya demonstrate the economic benefits of the deployment of urban climate investments specifically in the buildings, transport, and waste sectors.