Iasi Green City Action Plan: Launch and Stakeholder Engagement Event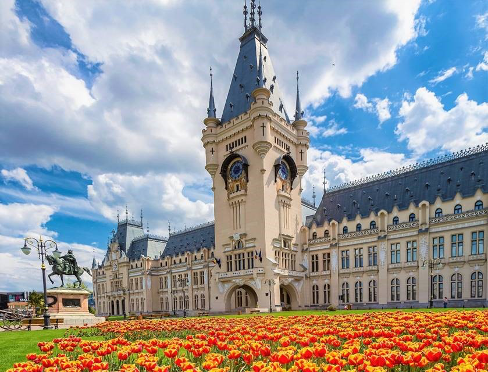 Date: 16 December 2021
Time: 09.30 – 16.15 CEST
Register in advance: Google Forms
Agenda: Download the PDF
This event is organised by Iași municipality to Launch the development of its Green City Action Plan (GCAP), which is being developed under the Green Cities Programme of the European Bank for Reconstruction and Development (EBRD). This initiative has been generously funded by the Taiwan Business – EBRD Technical Cooperation Fund.


The meeting will take place in-person in Iași as well as online via video conferencing for wider stakeholder coverage and participation. The event will be livestreamed in both English and Romanian.
The purpose of the event is to bring together representatives from municipal technical departments and key stakeholders in order to present and discuss the overall approach of the Iași GCAP, the GCAP methodology and development process, and green development priorities of the city. The GCAP will identify the most pressing environmental and climate challenges of the city, and comprehensively assess the priorities for the City's sustainable green development, drawing on the views of a wide range of stakeholders. Tractebel, and their team of international and Romanian experts, are the consultants working together with the City to develop the plan and co-host the event.
The event will comprise two parts:


the Launch meeting, which introduces the City of Iași GCAP programme, led by the Mayor of Iași, Mr. Mihai Chirica, and followed by the welcome remarks from the EBRD and donor representatives;
the First Stakeholder Engagement meeting – which will scan the City of Iași's environmental and economic priorities and will discuss the next steps and methods of approach for the GCAP development, drawing on the knowledge and priorities of a wide range of city stakeholders. Participants will be encouraged to discuss the best ways to approach and action the plan, the type of end product that would be useful, the current situation of urban development in the City, and expectations for the overall GCAP programme.
Please note that according to the Government Decision no. 1130/22021, participants that choose to attend the event in person will need to meet the requirements of the Decision:


show the proof of vaccination against SARS-CoV-2 virus and for which 10 days have passed from the completion of the complete vaccination schedule, or
show the negative result of an RT-PCR test for SARS-CoV-2 virus infection not older than 72 hours or the certified negative result of a rapid antigen test for SARS-CoV-2 virus infection not older than 48 hours, or
be able to proof that they are in the period between the 15th and 180th day after confirmation of SARS -CoV-2 virus infection.