Launch of Mediaș Green City Action Plan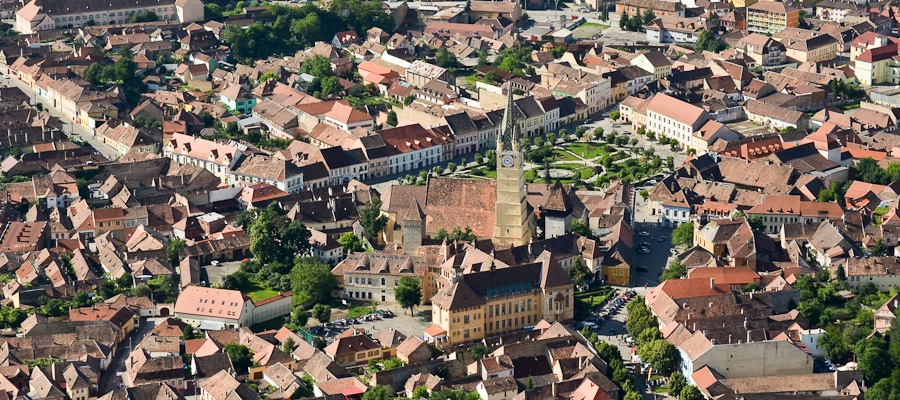 Date: 21 June 2022
Time: 13:00-15:00 (CEST)
The Romanian city of Medias joined EBRD Green Cities in October 2021 as city number 50 of the programme. Now, the Municipality of Mediaș is pleased to invite local stakeholders to the official Launch Event of the Green City Action Plan (GCAP).
The GCAP will identify the most pressing environmental and climate challenges of the City and define the measures, namely investments and policy actions that need to be taken in order to address these challenges.
The event will bring together representatives from municipal technical departments and key local stakeholders including from public companies, business associations, academia and civil society. Representatives from EBRD London and Romania will also travel to Mediaș to participate in the event.
The first half of the approximately 2-hour event will include presentations on the Green Cities Programme and the GCAP development in Mediaș, as well as the City's journey towards a 'greener' future. Good practice examples from other cities will also be presented during this session.
In the second half of the event, participants are invited to an informal discussion on the environmental challenges in the seven GCAP sectors (transport, buildings, energy, industry, water and wastewater, solid waste and land use). The event will be rounded up with coffee and snacks.
The event will also be livestreamed on the day on the City's YouTube channel accessible here.
RWA Group – Arcadis consortium are the consultants working together with the Municipality to develop the Plan and will co-host this event. If you have any questions about the event or the GCAP, please contact: [email protected] or [email protected].