Mariupol Green City Action Plan: Third Stakeholder Consultation Workshop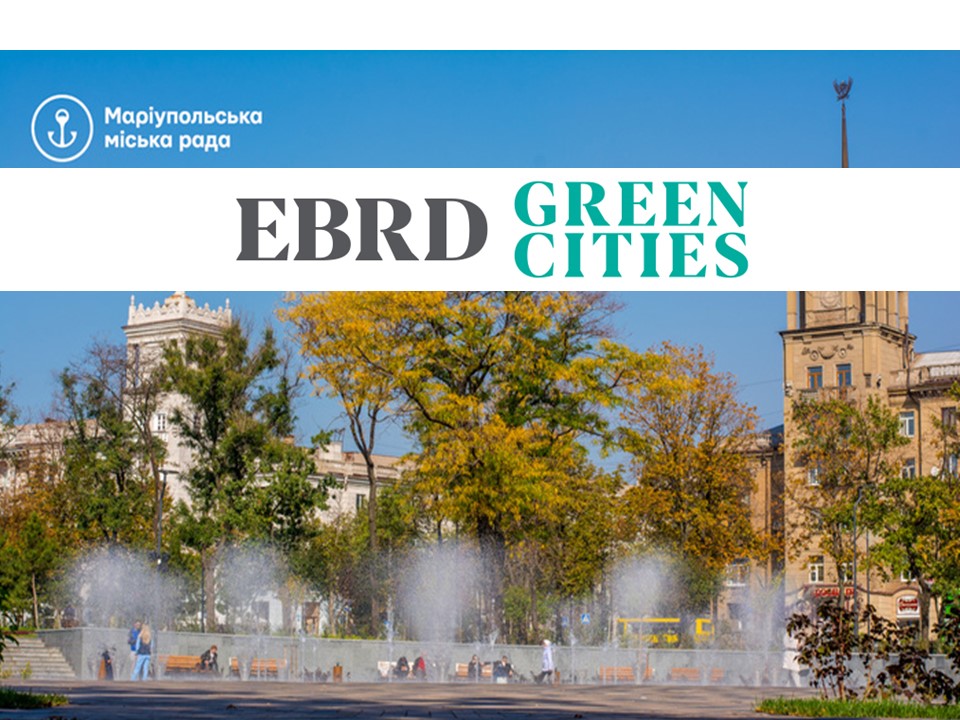 Date: 07 December 2021
Time: 10.00 – 14.00 EET
Register in advance to attend here
Mariupol City Council is pleased to inform you of the 3rd Stakeholder Consultation Workshop for developing the Green City Action Plan (GCAP) for the city of Mariupol. This initiative is taken within the Green Cities Programme implemented by the European Bank for Reconstruction and Development (EBRD) and enabled by financial support from the Kingdom of Sweden. RWA Group – Arcadis consortium through their team of international and Ukrainian experts are the consultants working together with the Municipality to develop the plan and co-host this event.

The online meeting will bring together representatives from the city council's technical departments, civil society organisations and other interested stakeholders in order to:
Discuss and define together the vision and strategic objectives of the GCAP;
Discuss and select the specific policy and investment actions the City will undertake in the next 3-to-5-year period (short-term) and 10-to-15-year period (long-term).

The event will consist of 3 sessions. In the first session, GCAP development process will be introduced. In the second session the vision and strategic objectives of the GCAP of Mariupol will be defined. In the third session (divided in 3 parts), participants will be invited to discussions in order to prioritize actions for each GCAP sector.

Stakeholders also are invited to participate in the online survey and to prioritise the actions to be included in the GCAP. Stakeholders can express their opinion for each sector or, alternately, only for sector(s) of interest.
The online survey will be open from 1 December (12.00 am) until 5 December (12.00 am) at the following links:
Sector: TRANSPORT
Sector: BUILDINGS & ENERGY
Sector: INDUSTRY
Sector: WATER
Sector: WASTE
Sector: LAND USE