Warsaw Green City and Climate Action Plan (GCCAP) Launch Event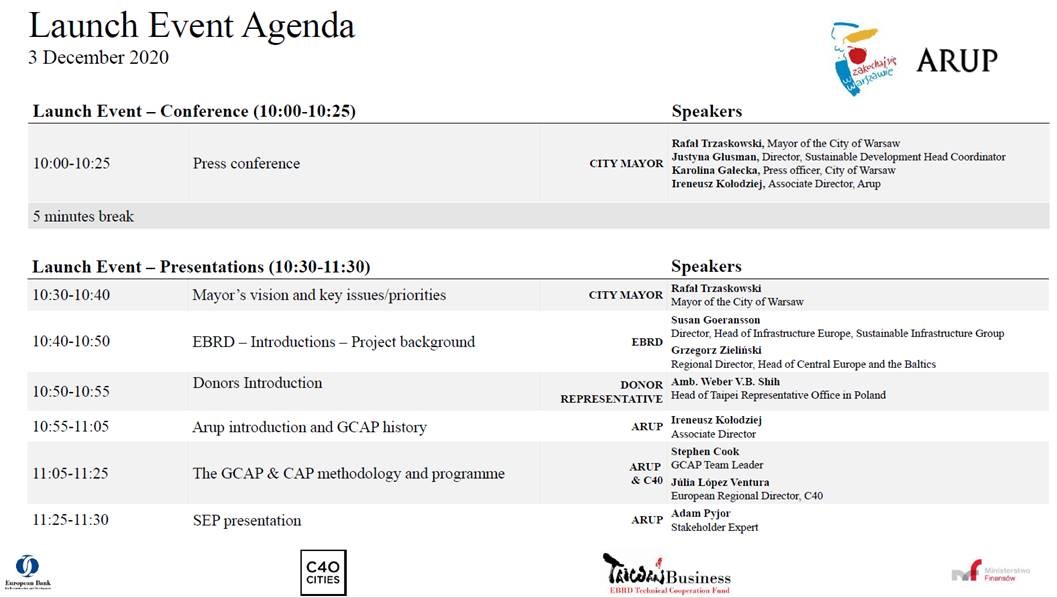 Date: 3 December 2020
Time: 10.00 – 11.30 AM CET
We're delighted to invite you to Warsaw Green City Action Plan (GCAP) Launch Event, which will be broadcasted live via Vimeo platform, please access it here. This event is open to the public.
The event will be begin with a press conference with the Mayor of Warsaw, Rafał Trzaskowski, which will not be translated to English. All the presentations starting at 10.30am will be available in English.
Generously supported by Taiwan Business EBRD Technical Cooperation Fund and the Ministry of Finance of the Republic of Poland.