Engaging university students in 6th of October City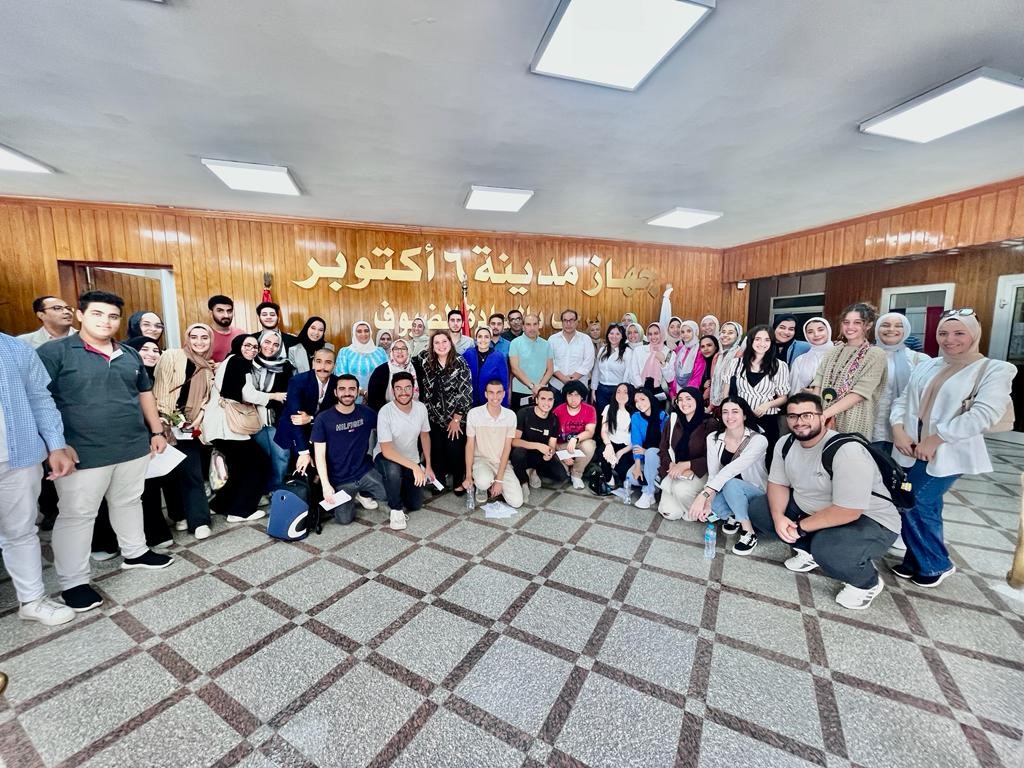 As part of the EBRD Green Cities programme, a Youth Engagement Seminar was conducted on 17 July as part of the 6th of October Green City Action Plan (GCAP) development at the premises of the City Authority.
The main objective of the seminar was to highlight to young people, particularly university students, the importance of the GCAP in helping the City set its environmental priorities for the coming years. The City Authority was keen to present and discuss their vision for the transformation of 6th of October City into a sustainable, green urban centre.
The event was attended by an estimated 70 students attending from five universities located within the City. These students came from diverse academic backgrounds, encompassing the fields of environmental studies, engineering, the arts, and applied arts. Additionally, university professors and community leaders attended the event, expressing their shared intentions to collaborate with the City Authority to address its environmental challenges and aid in its green transition.
The seminar provided an informative introduction to the objectives of sustainability, the GCAP, and 6th of October City's unique position as part of the EBRD Green Cities network. This was followed by a comprehensive discussion about the priority environmental challenges and proposed interventions in the key sectors targeted by the GCAP. The attendees—particularly the students—offered additional feedback during these discussions.
The City Authority also announced a youth mural design and implementation competition during the seminar. This competition was designed to foster a deeper sense of environmental ownership and responsibility among the young inhabitants of 6th of October City, by inspiring them to participate in the mural design competition.
There was a stimulating exchange of ideas on how to promote the concept of a green, sustainable city. The participants exhibited their keen interest in being involved in awareness-raising campaigns, either within their respective universities or broader communities. They also proposed a series of activities they could collaborate on with the City Authority, and demonstrated an enthusiastic willingness to contribute to the creation of a greener, more sustainable 6th of October City.