Description
Equal opportunity refers to the principle that every individual should have equal access to employment and career development without being disadvantaged based on personal characteristics such as gender, race, ethnicity, religion, disability, age or gender identity. Inequality of opportunity at the workplace prevents workers from making their fullest possible contribution to the organisation and impedes the development of a work environment that is harmonious, inspired and productive. More broadly, employment discrimination produces socioeconomic disparities that threaten social stability and slow poverty reduction.
As major employers, local authorities and their agencies and institutions can play an essential role in promoting equal opportunities. This can be achieved by introducing more inclusive human resource (HR) practices in areas including (i) recruitment, promotion and retention, (ii) remuneration and working conditions, (iii) workplace adaptation and (iv) the enhancement of women's engagement in decision-making and leadership roles.[1]
First, city governments and municipal organisations should implement employment policies and procedures that avoid discrimination. Job advertisements and applications should not refer to marital status, pregnancy, age, ethnicity or other personal characteristics unrelated to the job. Furthermore, decisions on job assignment, training, promotion and retention should be made based on clear, pre-determined and objective criteria that will not disproportionately affect one group or another.
Second, employees should be treated equally when it comes to remuneration and working conditions. All workers have the right to receive equal compensation ‒ including basic salary, benefits and other payments ‒ for work of equal value. This principle has profound consequences for gender equality, as women workers continue to earn less than men.[2] Improving transparency is a practical solution; cities could encourage municipal departments and agencies to publish information on their gender pay gaps. As for working conditions ‒ such as working hours, security of tenure, safety and health measures, and social security ‒ employers must ensure that policies on these issues do not propagate inequality.
Third, organisations should adapt the workplace to meet the needs of all workers. Concerns about a lack of appropriate workplace facilities or flexible working arrangements remain a barrier to recruiting and retaining people with disabilities. Employers need to anticipate and accommodate the needs of disabled workers when new facilities are planned. They can also renovate current facilities to improve accessibility and install the necessary technical aids or supports.
Lastly, enhancing the representation of women in decision-making and leadership positions is an essential element of promoting equal opportunity. Greater women's leadership in the public sector enables local authorities to make decisions that can respond better to women's needs and priorities, thus contributing to higher-quality service delivery. Likewise, increasing the number of women on corporate boards can improve firm innovation, build better brand loyalty and attract a more diverse workforce. To this end, organisations can set mandatory quotas or non-mandatory goals to ensure women take up leadership positions. Furthermore, capacity-development programmes could be provided to women employees to equip them with the knowledge and skills they need for leadership roles.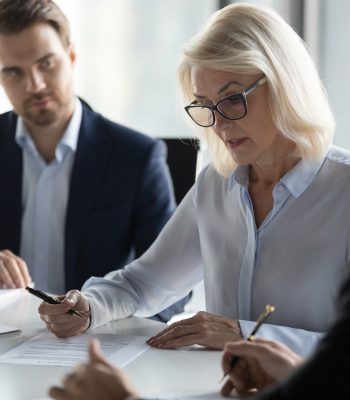 Resource implications and key requirements
Promoting equal opportunities requires adequate administrative resources. City governments need to show their commitment to municipal development agendas and by incorporating equal opportunity into bylaws and regulations. Training and capacity building may be required to raise awareness among workers and decision-makers. Cities may also need to establish specialised agencies or task forces to develop, enforce and monitor equal opportunity policies and practices.
For example, the city of Vancouver, Canada established the Equal Employment Opportunity Program (EEO) in 1977, later reaffirming its policy and expanding its mandate in 1986. Today, in addition to supporting city departments in hiring and retaining a diverse and qualified workforce, the EEO helps to identify and address systemic barriers, develops outreach strategies aimed at attracting employees from under-represented groups and provides training to all city staff on diversity, harassment prevention and ensuring respectful workplaces.[3]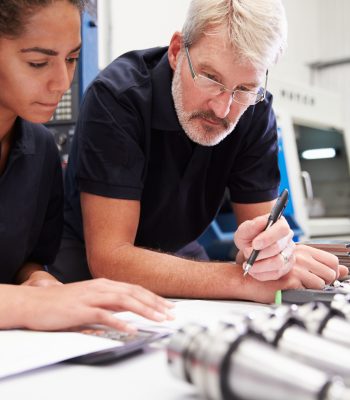 Potential private-sector participation
Private-sector participation is of the utmost importance in promoting equal opportunity, and companies of all sizes have the chance to make their HR practices more inclusive. For example, with the EBRD's technical assistance, Tofaş, one of Turkey's leading automotive companies, successfully provided greater employment opportunities for young people and women by providing additional training and mentoring programmes to entry-level workers and hiring 250 women for blue-collar positions over a three-year period.
City governments can promote private companies' adoption of equal opportunity policies. They can require contractors and subcontractors to apply equal opportunity practices, for instance. Governments can provide advisory or financing support to companies that do not have the necessary expertise. Cities are also encouraged to carry out regular investigations to understand whether employment discrimination exists in the city's private sector and how to solve any issues identified.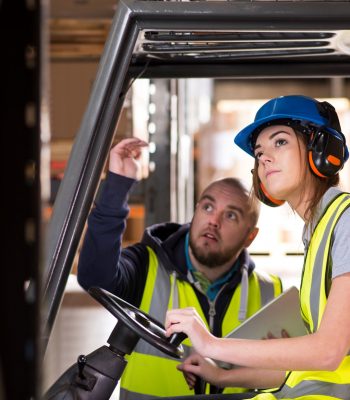 Implementation obstacles and possible solutions
There may be significant resistance to equal opportunity policies and measures, be it denial that inequality exists or refusal to take responsibility. Sometimes people may fear accusations of acting in a discriminatory way. Male workers, for example, may regard women's empowerment as a zero-sum game that will harm their interests. Thus, organisations must make efforts to ensure effective change management. For example, the importance and expected outcomes of promoting equal opportunity should be clarified and communicated from the outset. All stakeholders, especially workers that may be affected, should be consulted and supported throughout the change process.
Legal restrictions sometimes block people from working in specific sectors. Many countries still have laws that directly or indirectly prohibit women from taking jobs in the mining, metals or even public transport sectors, for instance. To address this issue, discriminatory requirements in bylaws, local policies and regulations need to be identified and removed. Stakeholders could also work together to push for legal changes at the national level.
Cultural norms are another obstacle hindering women's participation in the economy. As women are often the primary family caregivers, their work preferences and occupational choices often come into conflict with or are subjugated to family responsibilities. A possible solution is to provide family-friendly working arrangements for both female and male employees, including telecommuting, flexible scheduling and job-sharing.[4] At the same time, misconceptions about "male" and "female' professions and unconscious bias also undermine women's willingness to apply for specific jobs or to take on management roles. Governments could join forces with companies and non-governmental organisations to initiate comprehensive awareness-raising campaigns to break down such stereotypes in society and the workplace.