Summary
The primary environmental objective of parking policies is to make parking, and the use of private cars, less attractive in order to promote a shift towards public and active mobility.
Restrictive parking policies cover several types of intervention, including the pricing of parking and the limitation or relocation of available parking spaces. An active use of parking regulation can be an effective deterrent to the use of private cars, with a limited, or even a positive impact on the city budget. Parking policies can also help promote the use of electric or low-emission cars, and effective use of parking facilities may be supported by appropriate information systems. Furthermore, real-estate developers can be obliged to provide off-street parking solutions when needed. However, parking policies only succeed in cities with credible enforcement capacity and good public transport services as a viable alternative to private cars. While restrictive parking has strong potential environmental benefits, it should always consider the needs of persons with reduced mobility, for example, by introducing accessible parking bays and disabled parking permits.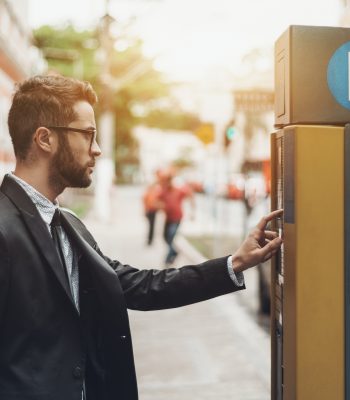 Description
Effective parking regulation requires consistent urban coverage, pricing and enforcement. One such approach is the introduction of parking zones, where each zone, often labelled with different colour codes, represents different price levels – from highly priced and often time-limited parking in the centre to cheaper and less restricted parking in zones further from the centre. More sophisticated parking schemes may include parking fees linked to the vehicle emission levels at the time of car registration or dedicated parking and charging facilities for electric cars.
Workplace levies may also be considered as part of a city's parking policies. This measure imposes taxes on companies for each parking space they provide to employees and may also have a significant positive effect on the city's revenue. For example, in Nottingham in the United Kingdom, money raised from the workplace levy has helped fund extensions to the existing tram system and the redevelopment of Nottingham's railway station.
Restrictive parking policies may include the reduction or relocation of available parking spaces, which can be coordinated with other transport solutions. For example, the removal of on-street parking spaces frees up space that can be repurposed for other needs such as dedicated bus lanes, widened pavements or cycle lanes. Hamburg implemented this approach in 1976 and Zürich in 1996.[1] Parking solutions may also be tailored to public transport schemes through parking ('park-and-ride') facilities located next to key transit stations.
Despite its strong potential environmental benefits, city authorities should be aware that restrictive parking policies can limit the mobility of people with disabilities. A common solution is to build disability-friendly parking bays with clear signage, good lighting and ease of access. This should be accompanied by issuing special parking permits that grant holders the right to use dedicated parking bays or shared-use bays for free and without a time limit. Disabled parking permits, such as special placards and plates, can also allow partial or total exemption from charges or penalties (for example, workplace levies). It is worth noting that the misuse of disabled parking permits has been a major problem in several cities. For instance, abuse of accessible parking permits was pervasive in Toronto before it tightened regulations in 2017 – the city issued 16,104 parking tickets related to this matter in 2016.[2]
Another potential side effect of a restrictive parking policy is the increase in illegal parking in adjacent streets. Drivers may be incentivised to park alongside curbs or on pavements to avoid parking fees. This behaviour often obstructs paths for people with reduced mobility, and sometimes makes it difficult for people – mostly women – to walk with a buggy. Therefore, parking schemes should be planned systematically by taking both off- and on-street parking into consideration and strengthening the enforcement of parking regulations.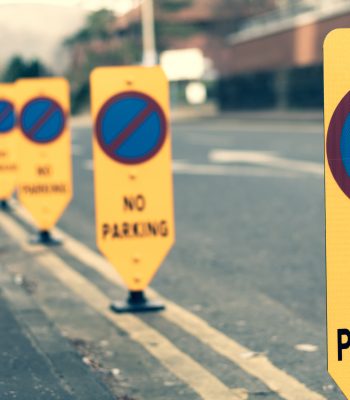 Resource implications and key requirements
Introducing regulated parking fees for the first time involves some coordination with land planning and traffic planning. It requires the adequate marking of dedicated parking spaces and related signposts. It also requires a reliable and user-friendly payment solution, of the kind that is increasingly based on payments through mobile phones, rather than the more traditional pay-and-display solutions. Operating the system also requires good control and enforcement mechanisms. Lastly, significant legislative changes might be needed in order to regulate private car-parking facilities.
Introducing additional parking fees or time limits on existing parking spaces may require little investment or additional control and enforcement costs for the city. The removal of parking spaces is not financially costly, either. However, the removal of on-street parking may be combined with other arrangements, such as the construction and operation of off-street parking garages or park-and-ride facilities, which may require significant resources and coordination among city designers and planners in relation to other policy areas.
Considerations for people with disabilities and particular mobility needs should be incorporated into city-wide parking plans to ensure that the number and distribution of disabled parking bays will meet the needs of people with special needs. This may include the construction and operation of accessible bays in public car parks, which may require additional lighting and signing facilities. Moreover, enhanced law enforcement may be required to avoid illegal parking on streets and prevent abuse of disabled parking bays.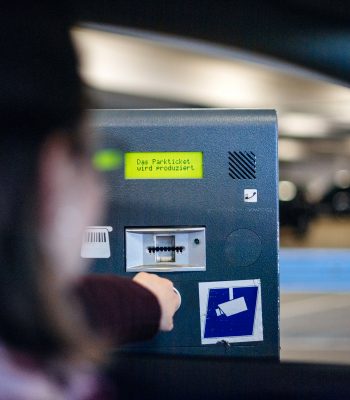 Potential private-sector participation
The private sector can play an effective role in setting up and operating parking payment and control schemes. Here, cities can consider both availability payments (for a system that works) and performance payments (for revenues collected). For example, private contractors can help improve parking control and revenue  collection through a well-defined and well-managed parking service contract. At the same time, the private sector can play a constructive role in the financing, construction and operation of off-street parking garages and 'park and ride' facilities.
In addition, real-estate developers can be obliged to provide off-street parking solutions as part of their development permits.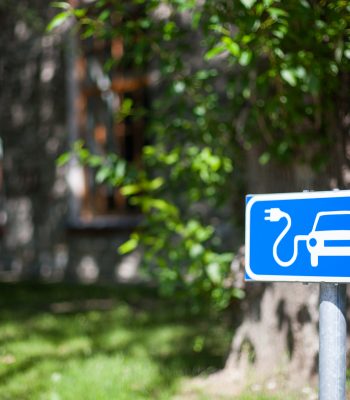 Implementation obstacles and solutions
A radical change to parking fees or parking availability requires a new mindset and acceptance from the public. It also needs adequate control procedures and enforcement capacity. Therefore, recommendations may include the gradual introduction (both in terms of coverage and price levels) of parking fees. This enables a gradual change in people's attitudes and a gradual building of the necessary operational and enforcement capacity. Furthermore, both the pricing and the relocation of parking facilities can play a constructive role in a policy mix together with other 'shift' measures. As car owners see parking fees as a burden, such interventions are more readily accepted when they appear together with improved public transport services as a viable alternative to private cars.
Parking restrictions that support the general demand for public transport services while also providing carefully planned relocation of parking facilities close to key transit stations (park-and-ride facilities) can have a particularly strong impact on the shift from cars to public urban transport. Removal of parking spaces also provides a great opportunity to reallocate scarce urban space to dedicated bus lanes, bicycle lanes or even trees and green spaces, and information campaigns emphasising the public benefits of the policy mix are essential. As a part of this policy mix, it is also important that the accessibility of public transport services should be improved beforehand to equally promote a modal shift among people with disabilities and limited mobility (see policy option T4).
As accessible parking will be developed to mitigate the potential impact of parking restrictions on people with disabilities, public awareness campaigns can be carried out to promote the use of these dedicated parking areas. An example is Sydney's interactive online Accessibility Map that marks all the secure off-street parking with accessible spaces in the city. Public education can also help reduce accessible parking fraud and misuse by stressing the parking and mobility challenges.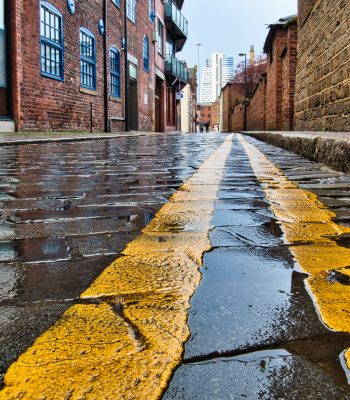 Comparison with other policy options
When comparing an active use of parking pricing to road-user charging (see policy option T2), it is worth noting that many of the benefits can be quite similar. Parking policies are often quicker and less complicated to implement and represent lower investment costs compared to the introduction of a new congestion charging solution. Removal of parking facilities may provide good opportunities to reallocate scarce urban space to public and active mobility.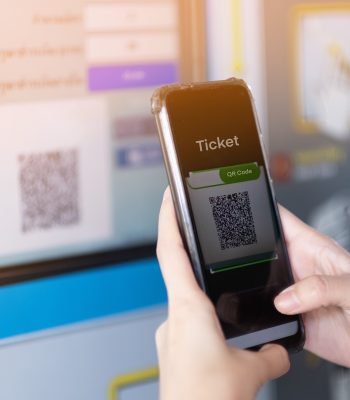 Secondary measures and effects: parking information and guidance
Modern parking facilities equipped with sensors can collect real-time information about parking availability. This information can be communicated to drivers through information boards and mobile apps. It enables drivers to plan and find available parking more easily, reducing search time and traffic and thus minimising congestion and pollution while also helping to enhance the quality of the urban area.
Introducing this parking information, which in a smart city can be combined with pricing, traffic and congestion data in order to propose an optimal parking solution, improves the driver experience rather than promoting a shift away from private cars. It can, however, be viewed as mitigation of objections by drivers to the relocation of existing on-street parking facilities. Furthermore, these systems can also be economically viable. As an example, within five years the gradual introduction of a Parking Guidance and Information System in Southampton, United Kingdom, proved to have an economic rate of return of 91 per cent, where the cost-benefit calculation took into account the cost of installation and maintenance and the benefits associated with the reduced times spent searching and queuing for parking spaces. Broader benefits included reductions in distance travelled, time spent parking, vehicle operating costs and fuel consumption.[3]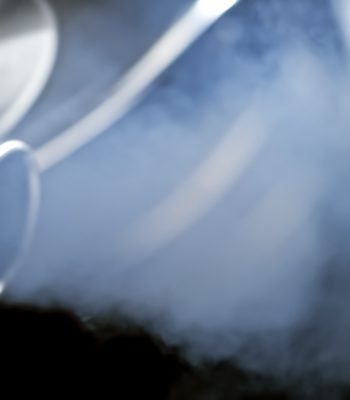 Unintended consequences
Parking policies to deter private cars in urban areas have sometimes accelerated the development of large shopping centres on the outskirts of cities. Such developments should be handled with care, as rather than addressing an urban traffic problem, the parking policies may end up relocating the problem to another part of the city, where public and active transport modal shares are even harder to increase.