Description
When transparency and accountability are put at the heart of local governance systems, the risk of corruption is reduced and incentives to perform well can be strengthened. Central authorities can promote accountability incentives through a top-down approach. However, transparency and accountability should also be promoted through a bottom-up approach where residents can participate in and influence city policy design and implementation, as well as hold local officials to account for their decisions and the performance of local institutions.
Transparency can be promoted through mutually reinforcing strategies that include (i) ensuring access to information, (ii) enhancing ethics, professionalism and integrity, and (iii) conducting regular assessment and monitoring.
A well-organised record management system that contains accurate and easily accessible information about municipal rules, decisions, plans, public spending and financial management can be developed, and it is advisable to disclose documents of general interest through user-friendly reports and online presentations. Information should cover rules and procedures related to the hiring and administration of staff, calls for tenders, procurement and monitoring of contract execution. Further information relates to how the law requires that local governments be subject to regular and independent financial and organisational audits within a specific timeframe. E-government is a commonly used tool for local governments to disseminate information and interact with their citizens.
Moreover, the transparency of a local government is contingent on the strength of its legal infrastructure, which regulates the behaviour of city officials and promotes ethics and integrity. Such legal infrastructure may include laws on conflict of interest, on disclosure of income and assets, and on whistleblower protection and transparent procurement. In addition to legal measures, a municipal code of ethics could be established, thoroughly communicated with city officials and effectively implemented. Municipalities should also consider designating an independent agency that has the authority to interpret and enforce the code.
As for assessment and monitoring, the key objective is to inform the public about the activities and performance of the local government and its departments. In order to incentivise good performance, the government should conduct annual public reporting about municipal services. These services should be measured against agreed targets and against the performance levels of previous years. Other useful tools for assessment and monitoring include the Municipal Checklist, the Urban Corruption Survey and Report Cards, developed jointly by Transparency International and UN-Habitat.[1]
In order to further bolster accountability, well-resourced institutions designed to ensure adequate structures for checks and balances should be promoted and civic oversight and control should be encouraged. One way to promote better accountability within municipal operations is to transform municipal services, such as water supply, district heating or public transport into separate legal and commercial companies. Such public companies can then be further governed by a well-defined public service contract to be signed between the municipality and the municipal company. A public service contract refers here to a contract that sets out rights and obligations for both parties, including performance targets, planning processes and procedures for approval of revenues and tariff adjustments. It also sets out the role of the municipality and limits its ability to interfere in operational decisions. The objective of such contracts is to ensure transparency, predictability and accountability for both sides.
Another institutional innovation to improve accountability is the complaints and ombudsman's office, which allows people to address their grievances and complaints about government bureaucracies. This option is additional to existing channels such as the judiciary or internal complaints procedures. The ombudsman is an independent organisation that receives and investigates allegations of maladministration. The office of the Northern Ireland Ombudsman,  for example, deals with complaints from people who claim injustice due to maladministration. The Ombudsman is entirely independent of the Northern Ireland Assembly and the Northern Ireland Executive. All complaints are treated in confidence and the services are provided to citizens free of charge.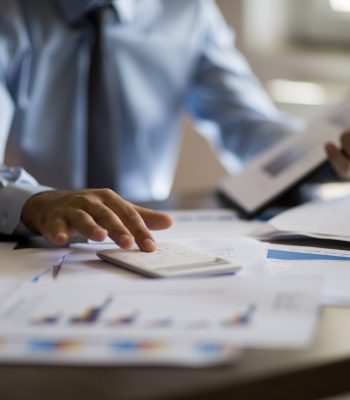 Resource implications and key requirements
The improvement of transparency and accountability requires substantial administrative capacity as well as some financial and technical resources. However, it also enables cities to make efficiency gains once processes are in place. For example, Vienna introduced an information management system as part of the initiative Smart City Wien that was also used for effective public disclosure of performance monitoring. The success of the programme was facilitated by its integration within the city's overall planning framework and by giving the entire municipal authority access to the system.[2] For tools like e-Government to have a meaningful impact, computer literacy should be reasonably widespread and access to the internet for local residents must be ensured.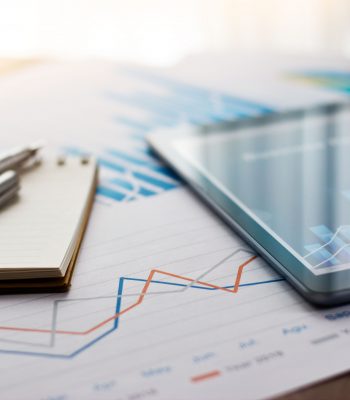 Implementation obstacles and solutions
People and institutions may oppose significant transparency as it is more comfortable to not be held to account. The publicised data may also be perceived as unreliable, which again may hamper the benefits of a transparency initiative. Part of  the problem is connected to trust. This relates both to trust among the data providers that accurate reporting will not lead to harsh penalties or public outcry and no reward, and trust among the data consumers that the reported information is correct or intended to be correct.
In such cases, it may be necessary to introduce transparent reporting gradually. One example of this is the water sector in a country in south-eastern Europe. Here, the central government initiated compulsory performance reporting and benchmarking for the water utilities. This initiative failed as the water utilities misreported performance levels in fear of being penalised for any reported underperformance. Following this failure, a voluntary performance benchmarking initiative was initiated among the leading water utility firms. Performance data was collected and shared during workshops, but the identity of the utilities reporting their performance levels was hidden behind a number (for example, utility number 1, number 2, number 3). Following some successful workshops, the firms no longer saw the need to hide their identities and were happy to replace the numbers with the real utility names. Later, fear of the central government and the sector regulator also vanished and these institutions were invited to participate in performance benchmarking workshops and to see the accurately reported data that the central government had not been able to obtain in the first attempt.