Description
Effective stakeholder participation should be an underlying principle for most municipal activities. It can enable different forms of collaborative governance and help improve decision-making, implementation and monitoring at the local level. It can cover a wide range of activities and may involve governmental bodies, the private sector, residents, interest groups, NGOs and more.
For instance, at an early phase of a potential investment project, residents and other interested groups can help inform the city about their needs and concerns even before concrete proposals have been developed. Stakeholders can at a later stage respond to ideas or discuss solutions proposed by the municipality, by developers or by other organisations, such as industries or NGOs. A city administration can also invite its population to provide their own suggestions in response to certain challenges or development goals, for example, through the co-design of public spaces (see policy option L4). Effective monitoring of municipal services and assets can be undertaken by city residents or NGOs, for example, by online reporting on the quality of their local road network. Residents and NGOs can also play an important role as volunteers or implementing agencies for attitude campaigns, for example, by informing school children about the benefits of recycling and waste separation.
A transparent, integrated, and inclusive process to engage a wide range of stakeholders helps align different perspectives, altering traditional political dynamics.[1] It helps strengthen relationships and increases the sense of ownership of city strategies and plans among residents. It can also improve the quality, acceptance, and effectiveness of project implementation and produce better social cohesion and urban planning outcomes.[2] It is thus important to engage a wide range of stakeholders, and particularly groups that are less likely to be able to participate in standard engagement activities, such as women, young people, the elderly, ethnic minorities, migrants, disabled people, LGBTQ+ people, and so on. Cities should ensure the participation of these groups in discussions.
A number of measures can be used to promote effective stakeholder participation. For example, local authorities can provide capacity-building and knowledge sharing programmes to community groups, especially those with limited resources and capabilities. This approach will enable informed decision-making and proactive engagement. Moreover, governments should consider facilitating interaction between community groups, project implementers and other relevant organisations, so that the priorities and concerns of different parties can be better communicated and understood. Lastly, authorities should give special attention to under-served and under-represented groups. For instance, as elderly or disabled citizens or people with low incomes may not have access to online information, regular meetings and printed materials might be necessary. In addition, separate focus group meetings should be considered, as they can remove social or political barriers that prevent the voices of marginalised groups (for example, women, people with disabilities) from being heard.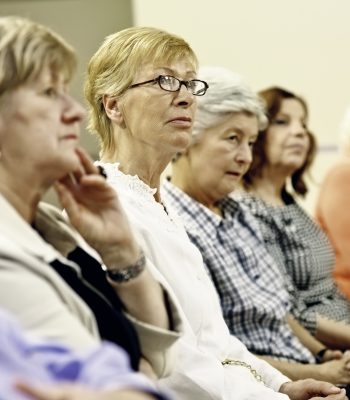 Resource implications and key requirements
Improving the participation and inclusion of stakeholders demands substantial administrative capacities and may necessitate technical capacity-building in public stakeholder engagement. It is crucial to first identify specific stakeholders and their needs through quantitative and qualitative methods, which may entail activities, such as door-to-door surveys, expert interviews and database-building. Other success factors include a stakeholder engagement strategy for policymaking which understands the needs, priorities and interests and seeks participation from key stakeholders. Cities also need to develop effective communication, keeping stakeholders informed and motivated to participate.
Monitoring of the number of stakeholders involved in decision-making activities, and the presence of mechanisms that encourage community engagement, also support effective stakeholder participation processes. Collaborative governance is therefore closely linked to the development of open governance systems, open platform databases and shared information systems, government resource-sharing, research and development activities and innovation and technology transfer.
As part of a national road connectivity initiative, the city of Tirana in Albania introduced an online app for reporting sections of road that need repair and also offered public information on the time it takes to address the reported need for repair.[3] The setting-up and operation of this system had cost implications, but in return the city achieved road surveillance for 'free'.
Cluj-Napoca in Romania initiated the Innovation and Civic Imagination Centre to support the co-design and co-creation of urban solutions within the local community. In 2019, two major debates were held, one in support of a master plan for a large-scale development area, while the other focused on EU cohesion policy. The organisation of meetings and workshops that take place at the centre costs the municipal budget €10,000-€15,000 per month.[4]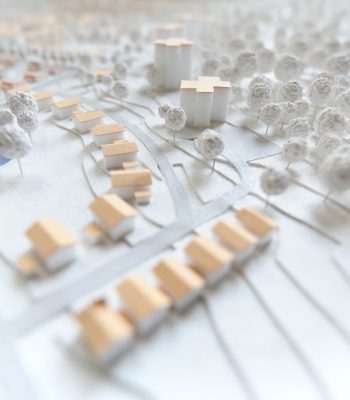 Implementation obstacles and solutions
Active public participation may require a certain culture and an active civil society that may not be present in many cities in the EBRD regions. This form of democratic development can be fostered, however, through the education system and also by introducing feedback loops that do not require the capacity of effective civil society units. Tirana's online app for reporting road defects is an example of a user-friendly feedback system.
Several cities have incorporated civil society into their urban planning and implementation process. Cities including Surabaya (Indonesia) and Ghent (Belgium) have seen improved outcomes. Ouagadougou (Burkina Faso) and Douala (Cameroon) also represent impressive examples of cities that have improved development initiatives through an inclusive and participatory approach. Ongoing advocacy and open dialogues were key to encouraging citizens to engage in a city strategy. Consensus and cooperation in establishing and acting on the strategy contributed to institutional confidence and unlocked financial opportunities.[5]
São Paulo (Brazil) has made a considerable effort to include residents in the development of the municipality's Open Government Partnership local action plan. São Paulo has also made efforts to encourage large-scale public participation in the development of a new master plan for the city,
with more than 25,000 people attending 114 public hearings. Between these hearings and the city's online crowdsourcing platform, São Paulo's inhabitants have contributed over 10,000 ideas to improve the city and therefore the environment around them.[6]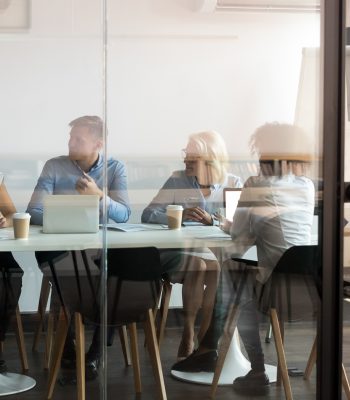 References
[1] UCLG and World Bank (2009), "Decentralization and Local Democracy in the World. First Global Report by United Cities and Local Governments 2008".
[2] Global Platform for Sustainable Cities and World Bank (2018), Urban Sustainability Framework (USF), First edition, Washington,
D.C. 
[3] World Bank (2018), "Armenia - Municipal Water Project", Independent Evaluation Group, Project Performance Assessment Report 127226.
[4] Euro Cities (2019), "Cluj-Napoca, Romania – Imagine the future of the city! Innovation and Civic Imagination Centre – CIIC".
[5] Access to Basic Services for All, United Nations Human Settlements Programme, Nairobi.
[6] WRI (2016), "Localizing Open Government Reforms", World Resources Institute website, December 2016.