Description
Community-based land planning and participatory design for public urban spaces refer to a collaborative approach to planning and design between urban planners, government authorities, businesses and the local community. This approach goes beyond traditional stakeholder consultation and instead invites members of the local community to propose solutions and new ideas. Therefore, all stakeholder groups must be fairly and adequately represented, involving members of different geographic, gender, age, ethnic or income groups. The participation process should be functional and interactive so that people can participate in joint analysis and decision making, which eventually enable them to influence the outcome.
Participatory land-use planning may relate to a specific project, but can also be used for the development and testing of a wider strategic plan. Such approaches are becoming increasingly popular as authorities recognise the diverse natures of the communities they govern, and that traditional fixed standards and design criteria do not take into account the varying needs of residents.[1] This approach is expected to ensure the improved liveability of city areas, and it is likely to improve the public acceptability of development proposals by demonstrating transparency in the design approach, ensuring greater inclusivity and community ownership of the final design.[2]
Protecting land use rights of the local community is a prerequisite. Strengthening tenure security and land regularisation can provide an institutional shield against undesired obstruction from external actors who do not respect local land users' rights.[3] Meanwhile, local authorities should guarantee the formal recognition of planning processes and improve transparency in future land-use decisions, which can ensure sustainable land use management.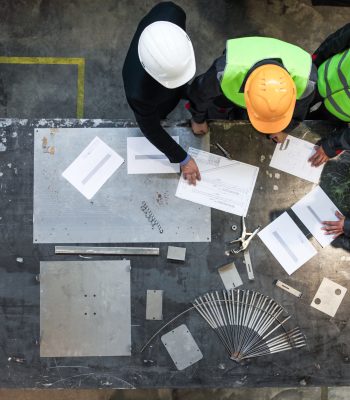 Resource implications and key requirements
A number of frameworks for public co-design have been developed by academic and research institutions. These can be replicated across cities with a variety of contexts and characteristics. For example, the Adaptive Governance Lab at the School of Architecture at the University of Limerick has developed a 'Designing with Communities' framework, which emerged after five years of practice.[4]
The existence of already well-designed approaches can reduce the administrative burden on cities, although participation in the design of this nature requires multidisciplinary teams to facilitate the process.[5] Such teams must be appropriately trained in this type of engagement as the use of appropriate language in a specific context and with specific groups is key to successful communication with stakeholders. Therefore, local government authorities may require capacity-building or working alongside external experts. In Barcelona, such a community-based approach to urban planning and design is being pursued to promote "Superblocks", whose overall programme has a budget of US$ 12.4 million from 2014-19. This shows that it is not necessary to invest in large infrastructure solutions to improve the lives of city residents.[6]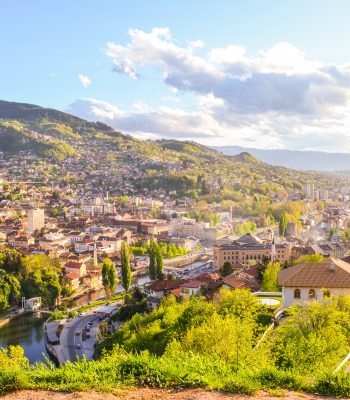 Implementation obstacles and solutions
Co-design of urban spaces can be a slower and more time-consuming process than other stakeholder engagement processes, but if considered early on in the design approach, it can be significantly rewarding.
Delivering workshops or interactions with community members that facilitate co-design requires trained professionals who understand the complexities, risks and potential conflicts arising through such intense involvement of local groups who may not have an in-depth knowledge of planning approaches. These professionals should also be trained in gender-sensitive and gender-responsive mapping and planning processes. Using the co-design of urban spaces as a tool for stakeholder engagement can also build up the expectations of stakeholders as to their influence or impact on the project, which can be particularly challenging to manage for groups that have a high level of interest in the project. Therefore, at the beginning of any session or period of engagement, it is important to lay out the expectations and potential outcomes to the groups being engaged. This is where a pre-prepared engagement plan can assist in identifying the opportunities, outcomes and risks ahead of time.
Another potential risk is that representatives of certain groups may be absent in land-use planning processes for various reasons. Special mechanisms can be used to avoid this problem. For example, to increase women's involvement, the stakeholder group should comprise an equal number of male and female representatives. In communities where harmful social norms and gender stereotypes prevail, separate female committees can be established, through which women can voice their opinions more freely. Moreover, when convening consultation meetings, the location should be accessible by public transport while the timing needs to be feasible for every participant.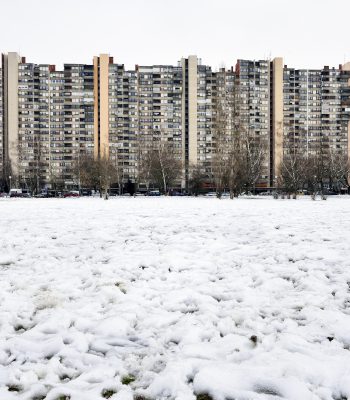 References
[1] Inclusive Design Research Centre (n.d.) "Co-designing Inclusive Cities", IDRC website.
[2] S. David, A.G. Sabiescu and L. Cantoni (2013), "Co-design with communities. A reflection on the literature", November 2013, Conference paper, IDIA 2013, Bangkok.
[3] Both ENDS (n.d.) "Participatory Land Use Planning (PLUP)".
[4] R. Webb, G. Avram, J. Buron Garcia and A. Joyce (2018), "Transforming Cities by Designing with Communities", The Hackable City, pp. 95-117, M. de Lange and M. de Waal (eds), Springer Link.
[5] M. P. G. Aguilar (2015), "Participatory Design for Public Urban Spaces", Global Compact Cities Programme website.
[6] C40 Cities (2018), "The implementation of the Superblocks programme in Barcelona: Filling our streets with life", March 2018, C40 Cities website.