Description
The sharing and reuse of products can also cut down the overall use of resources as these are cost-effective ways to reduce waste generation and landfilling. This approach can provide a number of benefits, including reductions in environmental pollution, material consumption and the need for additional landfills. In addition to environmental benefits, it can also provide employment opportunities in secondary markets and increase societal cohesion by promoting sharing culture. The increase in the use of items, especially those of temporary use, can also reduce individual consumers' expenditure. Furthermore, sharing services like transportation, affordable meals or medical equipment is particularly beneficial to people who face mobility, food or health care challenges. Lastly, this approach can also supplement supply in periods of peak demand: for instance, a tourist location can benefit from a sharing platform through which multiple owners make accommodation available during peak season, rather than turning to additional construction.[1]
These approaches include both sharing among individuals and communities as well as among city governments. In the former category, the sharing economy has entered nearly all urban spheres and includes solutions related to mobility and transport (for example, Uber and Zipcar), spaces (for example, Airbnb and WeWork), skills and talent (for example, Upwork and Fiverr), financing (for example, Zopa and Kickstarter), health (for example, CrowdMed), utilities (for example, Gridmates and Vandebron), food (for example, VizEat) and learning (for example, Coursera). With regard to the latter category, cities can also leverage the potential of the sharing economy, in municipal goods, municipal spaces, civic assets, municipal services and the skills and talent of city residents. An example related to municipal services is the Intermunicipal Collaboration Framework in Alberta, Canada.[2]
Policies supporting these sharing approaches both among individuals and among city administrations include the provision of physical and IT-based infrastructure that is necessary for product sharing and for second-hand markets to take place. Policies also include initiatives aimed at raising awareness and changing people's mindsets. Today, various city governments have institutionalised sharing practices through innovation offices (Seoul and Amsterdam), working groups (Vienna), a task force (Denver) or similar institutions dedicated to advocacy, awareness and furthering the agenda of sharing in cities.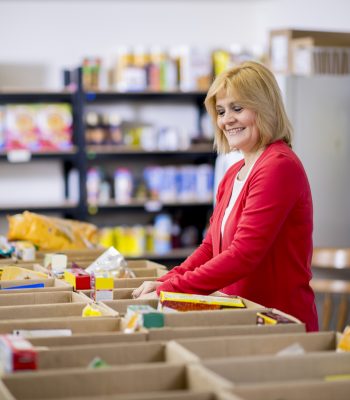 Resource implications and key requirements
Reuse and sharing of products are primarily a result of market-based solutions, which may need only modest provision of interventions or resources by the city authorities. For example, a sharing-based economy is increasingly being promoted in some areas, such as through car and bike-sharing schemes, on the back of increased digitalisation and the development of user-friendly apps where the private sector plays a key role. Moreover, it is possible to further increase the awareness and popularity of second-hand products through the involvement of NGOs, community-based initiatives and the availability of infrastructure facilitating second-hand markets.
This is also a field of resource efficiency, and waste minimisation and promotional measures can place a substantial administrative burden on the local administration, which would need to engage with various stakeholders to coordinate promotional action. Depending on the nature of the promotional strategies, the measures may also necessitate significant financial and technical resources. Also, legal changes might be required as some models for re-use or sharing may not be in accordance with existing laws.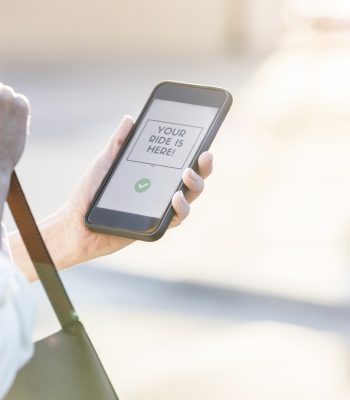 Potential private-sector participation
As outlined above, solutions related to the reuse of products are primarily driven by the private sector or charities. City governments can also take on a combination of roles, depending on the socioeconomic environment in the city. An example is the Sharing City Seoul project, which is being implemented based on cooperation between the private and public sectors, steered by the Sharing Promotion Committee. The initiative has certified 50 sharing projects that provide people with an alternative to owning things they rarely use and has given grants to a number of these projects.
Sharing economy companies are called on to promote inclusive corporate policies and practices, as well as to introduce more human-centred products or services. Given their vast potential to provide local employment opportunities, companies should aim to diversify their workforce and propagate greater inclusion – some well-known companies like Etsy, Lyft and Airbnb have already developed equal opportunities anti-discrimination policies. Also, city governments should support companies that adopt a human-centred approach for product or service design. For example, ride-sharing companies that address safety and accessibility concerns for women and people with disabilities need to be encouraged (see policy option T7).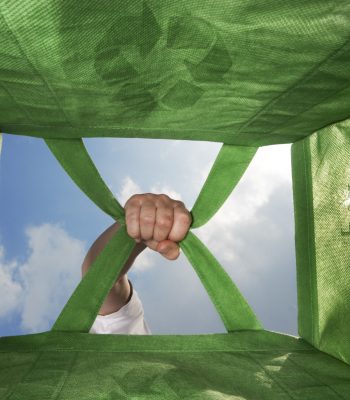 Implementation obstacles and solutions
People's mindset may be the biggest obstacle to the development of an economy based on more sharing and reuse of products. Identity is often linked to the products (for example, cars) a person owns and second-hand products may be viewed as something for the poor. A gradual process, supported by community-based and city-supported awareness campaigns, may be the most effective way forward. Women and girls can also play a determinant role as change agents in their communities and households, helping change social attitudes towards reuse. Therefore, campaigns specifically targeting women and girls can have a significant impact on overall behaviours.
In Belgium, Ghent's Foodsavers platform, operated by the city, brings together food leftovers from the wholesale market and local retailers and redistributes them to food banks, social restaurants and social supermarkets. Another successful initiative is the Restorestje, a local version of a leftover container. It is distributed to restaurants for free in order to encourage them to use it. Campaigns have managed to change people's behaviour and encouraged them to take their leftovers home.[3]
In general, not all aspects of sharing-economy models are positive. Cities have faced challenges in creating policy and regulatory frameworks, protecting consumers, avoiding unfair competition, modernising outdated taxation laws and assuring social equality. For instance, while sharing can bring social and environmental benefits, sharing models can also result in excess supply. One example of this is in China, where companies like MoBike (bike-sharing) have created a surplus of bikes at rental stations, rather than improving the use of existing assets, in the belief that a large inventory will help them to dominate an extremely competitive market.
Therefore, cities must establish trust and reputation in sharing platforms, ensure the safety and security of data and people, and be cautious about social inequalities that can potentially be caused by the sharing economy