Description
A smart city steering committee is a team established to promote the digital development of a municipality. It is an independent and neutral unit, typically empowered by the mayor, or a similarly high-ranking civil servant, that is set up to facilitate and promote the city's vision for digitalisation.
Smart city steering committees serve as the foundation for any goal setting, reviewing of research and analysis, and overall digital decision-making in a municipality. Their lifecycle often depends on the objectives and commitment of the city – whether the committee is to be phased out once initial goals are achieved, or its responsibilities evolve over time in line with ongoing digital development. Many cities have adopted such steering committees as a means to steer their digitalisation initiatives, including major capitals such as London, Singapore and Amsterdam.
Smart city steering committees can be formulated in various ways, as an informal subset of a particular department or as a dedicated unit of government incorporating both civil servants and wider society. The advantages of a single and specialised team is that they provide focused support to ensure ongoing emphasis on digitalisation and data governance. As an independent unit, the steering committee can also help ensure greater accountability, clarity of vision, and improved communication between government and stakeholders.
The steering committee is typically chaired by a senior executive, for example, a chief data officer, who can drive forward the agenda across government. It is important that such an official has high and influential rank within city government (deputy mayor, senior adviser or similar level), as it will be their mandate to build consensus on the agenda and foster buy-in on all committee decisions. The committee's core members are then generally composed of senior leaders from public and private sector organisations, as well as subject experts, stakeholders, and external advisers from civil society. Their function is to provide a diverse range of insights into strategic direction and to work with delivery partners on implementation.
Typical mandates and responsibilities of a smart-city steering committee may include:
setting the strategic direction and identifying objectives of the city – including that the committee adequately focuses on priority actions
identifying key actions and assigning them to competent authorities and agencies
providing appropriate cross-cutting governance, and setting up communication channels to break down silos between different departments
ensuring the buy-in of all stakeholders, and making sure they recognise and understand the objectives, policies and action plans for smart urban development
developing and reviewing policies, and ensuring the legality of actions taken – such actions should be reviewed and revised consistently to adapt to new technology
reviewing and monitoring performance, and examining the impacts and consequences of certain policies.
There are no doubt other leadership models that could be considered apart from steering committees – for example, distributing and decentralising responsibilities between departments or setting up public-private cooperation models. Some city governments may also assign individualised responsibilities according to departmental mandates and duties. For example, in the city of New York, each municipal department delivers   solutions in line with its own scope, resources and collaborations. The advantage would be that each department can be problem-focused – applying their expertise to deliver on specific goals – but even under such an arrangement, it is likely still critical to work within the scope of a wider cross-sectoral plan.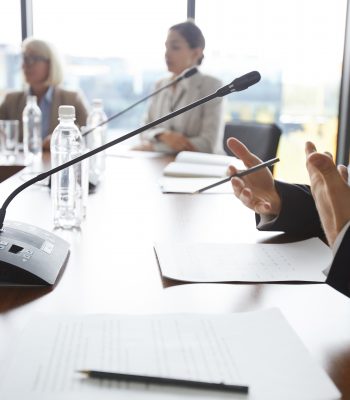 Resource implications and key requirements
Diverse membership is critical to the committee's success, as it ensures a cross-section of viewpoints, professionalism, independence and authority to develop and enact policies and decisions. Municipal agencies also tend to work in isolation – with insufficient information sharing and communication between departments – which is another reason why cross-departmental collaboration is so important.
However, one of the biggest obstacles on any smart city journey may well be the challenge of gaining buy-in from all of the different stakeholders, and in facilitating fluent communication between municipal offices, citizens and communities. Strong leadership plays a crucial role in helping to provide appropriate cross-cutting governance and promoting buy-in when conflicts occur. Leadership here is about having a clear and consistent vision of the city, a commitment to deliver the necessary change and an ability to lead all parties on the same path to fulfilling the city's goals. Citizens and the city council empower good leadership, but citizens can take power back in the next election if they are not satisfied.
For instance, with a commitment to turn Rio de Janeiro into a safer and more resilient city ahead of the football World Cup and the 2016 Olympics, Mayor Eduardo Paes initiated and chaired its Centre of Operations, integrating data from more than 30 departments and public utilities to achieve data consolidation and efficient service management. Having leadership from the highest ranking municipal official not only meant ideas could be quickly actioned, but it also helped to avoid conflicts between departments by providing early and clear authority on different agendas.
It is also likely that smart city steering committees will need to be underpinned by legislation. In Taiwan, the Taipei Data Governance Committee is formally governed by Regulation 34-01-2006, which clearly states the purpose and mission of the committee, the requirements of its members, and how committee operations should be handled. For example, the committee develops annual strategic work plans to guide the overall smart city initiative, it tests innovative ideas and technologies, and it reviews pilot projects and provides feedback. It also partners with several stakeholders, including research institutes, business communities, municipalities and regional partners, as well as city staff, to ensure the city's smart goals are achieved.
In London, the Smart London Board is chaired by the city's Chief Digital Officer (CDO) whose mission is to help develop the vision of London's smart city and support the achievement of the Smarter London Together Roadmap. It advises on all mayoral strategies and policies, as well as investment in digital infrastructure, public services and the use of innovative technology and data.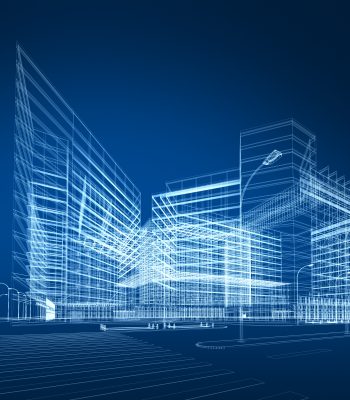 Potential private-sector participation
As mentioned, the committee's core members are likely to be a mix of non-governmental organisations, subject-matter experts, and private-sector stakeholders (such as telecoms companies, technical solution providers, finance or operations specialists). Representatives from the private sector play a key role, not just in ensuring buy-in from the business community, but also in the provision of vital infrastructure and data to support the digitalisation process. For instance, the maturity and stability of telecoms technologies and services are fundamental to the success of smart city development. Customised network services for several smart city projects can be provided by a single telecom network or the same experimental network. Hence, a telecoms expert will play a key role in negotiating prices for such projects.
Furthermore, several cities may choose for deeper integration of the private sector in the decision-making process, through public-private cooperation agreements to lead on urban development, for instance. In Berlin, for example, the senate has empowered the Berlin Partner for Business and Technology through a public-private partnership,[i],[ii] to be the city's main business promotion partner and the point of contact for any smart city projects. It is responsible for scoping and executing Berlin's smart-city strategies, such as funding, policy development, ecosystem formation and experimentation.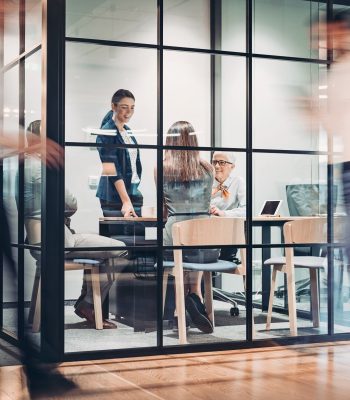 Implementation obstacles and possible solutions
A steering committee may fail to reach consensus or deviate from its goals if its members lack practical experience and have an inconsistent understanding of policymaking in practice. For this reason, diverse membership with a certain amount of practical experience, is important. For instance, the Smart London Board recruited a combination of academics and technocrats, as well as leading figures in the tech sector so that it had the right mix of research, policymaking and practical business experience.
Stakeholders on the steering committee also represent different interests, so when those interests supersede professional input, the committee can fail in its mandate. Some representatives may not maintain neutrality, especially when the membership is of fixed tenure (a member of parliament, for example). There may be a temptation to consider one's future career, own interests or give certain parties an advantage, creating a conflict of interest.
The mayor's (chair's) leadership is essential, therefore. They must have a clear and consistent vision to maintain the committee's professional rigour. The person in charge should also be in a position to provide cross-cutting governance that ensures the interests of various parties are balanced and to lead the committee to consensus on fulfilling the city's vision.
As cities may not have sufficient resources to pursue expansive digital investments, establishing a steering committee in the early stages of a smart-city journey can be particularly important in terms of minimising the opportunity cost and risk of the investments they make. An effective steering committee should allow a government to carefully plan, initiate, coordinate and spearhead initiatives and to develop a city's awareness of digital transformation so as to ensure maximum take-up and value from any investments.