Description
A wide range of benefits are associated with the provision of accessible urban green spaces and waterways. First, access to green spaces and waterways has a positive impact on the mental wellbeing of the population. Second, green spaces have direct environmental benefits. They can help improve air quality and even regulate the air temperature of a city. Furthermore, they can reduce flood risks as vegetated surfaces are well equipped to absorb and store water. Lastly, green spaces can help boost biodiversity. In order to promote the benefits of green spaces, policies and initiatives should aim (i) to promote more green space, (ii) to improve the value of the green spaces and (iii) to facilitate better accessibility for all to green spaces, infrastructure and waterways.
It may be necessary to extend the amount of green space through a combination of protective measures for existing green spaces and a proactive conversion or restoration of urban space and building surfaces into new vegetated areas. Protective regulation includes rules, monitoring and enforcement to protect green spaces from being lost to new built structures. For example, in Stuttgart, Germany, green areas are protected by local urban zoning and planning regulations. These are supported by a Climate Atlas created to guide the location of green spaces to facilitate cooling and airing of the city.[1] These protective measures would normally be carried out by municipal authorities although local communities and NGOs may undertake some of the monitoring functions.
Transformation of urban brownfield areas and building surfaces into vegetated land will, however, require close cooperation with private developers and landlords. Opportunities here include ways to integrate green or blue urban space development, such as the obligation to develop pocket parks or to clean up waterways, as part of brownfield redevelopment projects. Other measures aimed at increasing the amount of green space include community-based initiatives to increase the development of pocket parks, gardens and farming activities on available urban land. For example, urban agriculture policies in Amman, Jordan, have initiated the greening of more than 300 rooftops and of around 4,000 school and home gardens.[2]
An increase in the number of green urban spaces can also be achieved through the promotion of green roofs. Green roofs (or walls) have many of the same environmental benefits as traditional parks and gardens, including decreased surface-water run-off preventing flooding during heavy rainfall, improved local air quality, decreased local air temperature and the promotion of local biodiversity. Green roofs can be introduced on public buildings. They can also be introduced on private buildings through subsidies or through planning approvals for new construction or renovation. In addition, green roofs can be promoted through better information and awareness campaigns. For example, Toronto in Canada has introduced an ambitious green roof policy requiring buildings above a certain height to have a certain percentage of green roofs.[3]
Beyond the amount of vegetated land, the quality and the value of green infrastructure also matter. Green spaces can increase their value through proper landscaping and maintenance. Turning green spaces into multifunctional areas is another way of increasing their value, which again can generate new revenue streams to fund landscaping and maintenance. For example, urban green spaces can be rented out for specific events, and parks can be designed as flood barriers, reducing flood risks or the need to spend resources on alternative flood-protection measures. Examples of this are the jointly funded flood alleviation schemes on parks in London, UK. For example, through joint funding from Southwark Council, the Environment Agency and Thames Water, schemes delivered surface-water flood protection for over 100 homes at risk and brought investment and improvements to several parks and sports grounds.[4]
Improved inclusiveness is another way to ensure the benefits of green spaces in a city. Evidence shows that there are disparities among groups in both the quality and quantity of green spaces. For example, people with disabilities or health issues often experience barriers to use urban green spaces due to inadequate access amenities. A study conducted in Delhi, Sydney and Madrid also revealed that women found urban parks make up 20 per cent of all unsafe public spaces concerning physical and sexual assault.[5] Therefore, urban planning should always consider how new or amended infrastructure and facilities can improve the accessibility and safety of green or blue infrastructure.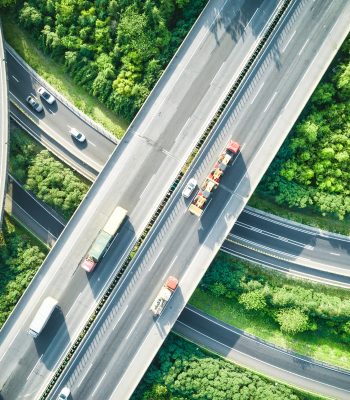 Resource implication and key requirements
It requires a significant number of resources to construct, improve and maintain green spaces and urban waterways. For example, in Hamburg, Germany, the estimated costs for the installation of 300 square metres of green roofs is estimated at €9,500 compared to €3,000 for grey roofs.[6] Green roofs have higher maintenance costs, but reduced rainwater fees and a longer roof lifetime led to similar overall costs over 40 years. Therefore, recognising the multifunctional potential and additional revenue streams for urban green spaces can help mobilise significant funds to the sector. With an adequate mix of incentives, regulation and information campaigns, private developers and property owners can be encouraged to contribute to the greening of cities.
Additional resources are required to remove barriers and improve the usage of green spaces. Physical amenities that can improve accessibility and safety need to be installed, including accessible footpaths, accessible parking, accessible toilets for all, including people with disabilities, benches with armrests and streetlights. In order to increase the multifunctionality of green spaces, city planners can also consider building various facilities, such as sports and play areas, cycle routes, community buildings and even cafés in appropriate locations. For instance, some cities such as Umea in Sweden collect disaggregated data to better understand how men and women use green spaces differently, and design their parks accordingly (for example, with specific sports facilities, play areas for children or gathering areas answering the needs of all).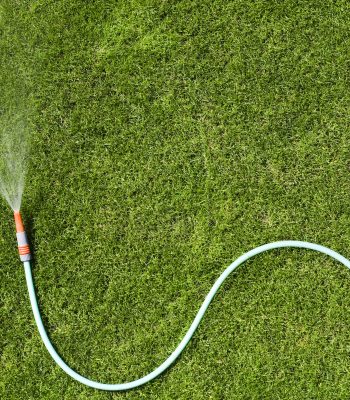 Implementation obstacles and solutions
Acquiring resources may be the biggest obstacle to an effective urban green space policy. Therefore, professional management of green and blue assets is important, with visions and skills to mobilise funding and contributions from private sector and voluntary organisations. To address this issue, a number of local authorities in the UK are considering transferring their management of green spaces from the public sector to private and charitable sectors.[7] It has been argued here that one single charitable body at arm's length from the government can present a more compelling case for support to corporate sponsors, private donors and charitable trusts, as well as attracting new volunteers. In terms of the untapped opportunity to benefit from volunteering, a UK survey found that nearly 70 per cent of young people wanted to volunteer to help create better green spaces in their community, but only 7 per cent said they currently do.[8]
Potential social conflicts may arise because of poor green space design that fails to meet the needs of all residents. To avoid disputes and generate benefits for the whole community, different social groups need to participate in the planning, implementation and monitoring processes. Proactive public participation methods such as site visits, workshops and community surveys allow people to influence the outcome and increase their perception of ownership. For instance, Leipzig in Germany started public involvement at the initial stage of its Urban Green Space project with local workshops, design competitions and public discussions. The city even prepared concepts and analysis in collaboration with children and young people for spatial planning. This led to a high level of acceptance of the project by the residents.[9]
Another unintended consequence is "green gentrification" – a situation when the expansion of green spaces pushes out low-income residents. Medellín, Colombia launched several initiatives that aimed to create more green spaces, including the conversion of a major garbage dump into public gardens. However, this resulted in more than 14,000 families being evicted from their homes, and many households had to move to the city outskirts away from basic social services.[10] Therefore, cities must conduct robust equity impact evaluations during the design and planning stages. When creating green spaces in areas where low-income households reside, small-scale interventions such as green alleyways and rooftops are usually more favourable.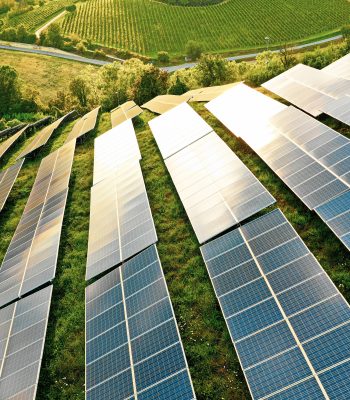 References
[1] European Environment Agency (2014), "Stuttgart: combating the heat island effect and poor air quality with green ventilation corridors (2014)", case study, Climate Adapt website.
[2] ICLEI (2014), "Amman, Jordan – Urban agriculture: finding multi-purpose Urban NEXUS solutions through collaborative action", Urban Nexus case story, August 2014.
[3] Bloomberg Citylab (2012), "What Cities Can Learn From Toronto's Green Roof Policy".
[4] Herne Hill (2015) "Herne Hill Flood Alleviation Scheme Shortlisted for Award", April 2015.
[5] WRI (2020), "Green Space: An Underestimated Tool to Create More Equal Cities".
[6] Climate ADAPT (2019), "Four pillars to Hamburg's Green Roof Strategy: financial incentive, dialogue, regulation and science (2016)".
[7] National Lottery Heritage Fund (2014), "Public parks under threat" June 2014, Heritage Fund website.
[8] BBC News (2016), "Young people urged for park-life views", M. Kinver, September 2016, BBC website.
[9] GreenKeys (2008), "A strategy for urban green space".
[10] WRI (2019), "How to Prevent City Climate Action from Becoming 'Green Gentrification'".